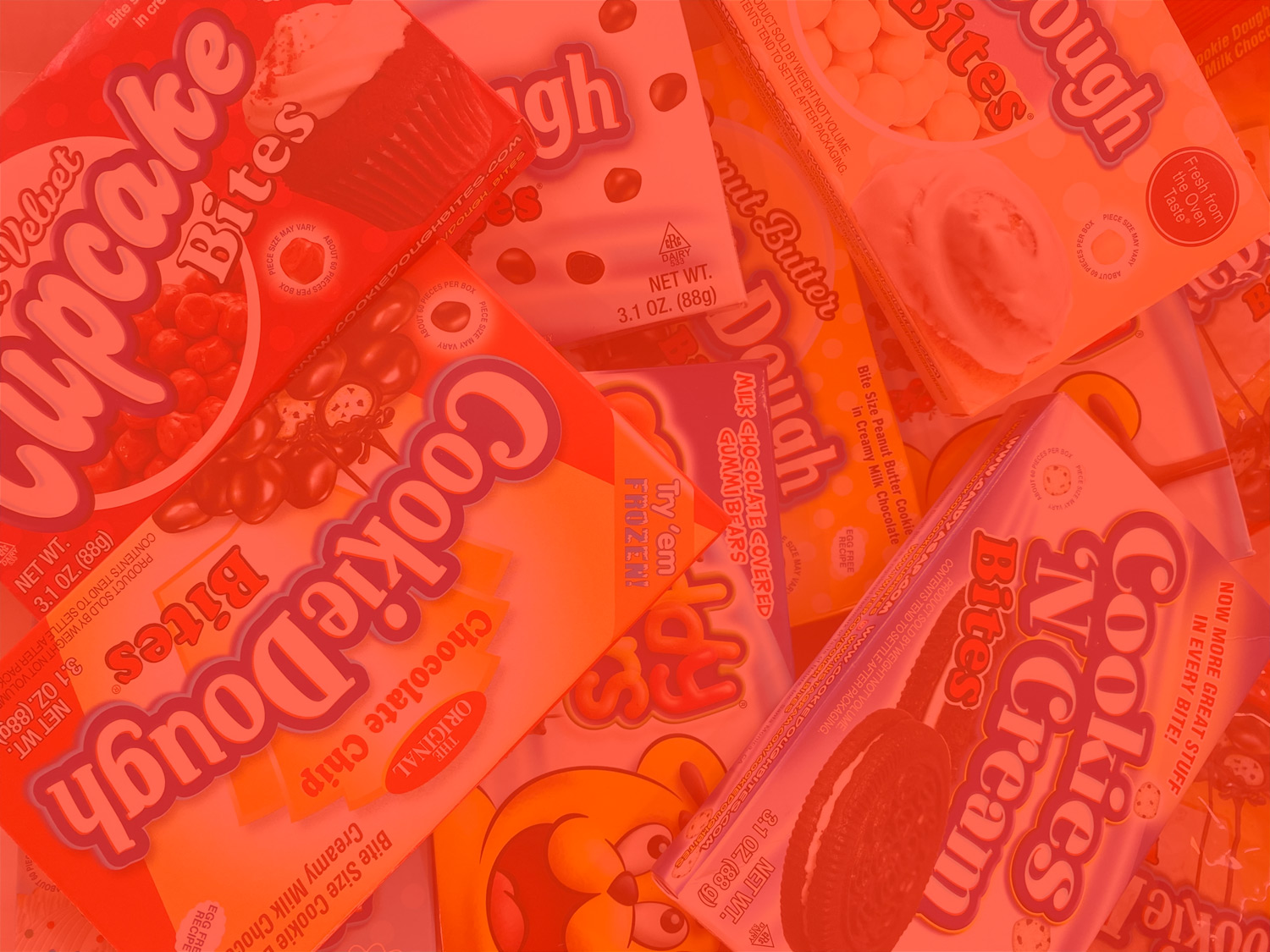 A Flavor for Every Cookie Dough Lover

Ever eat raw Cookie Dough? Pretty yummy, huh? We found a way to create a raw Cookie Dough that is totally egg-free, safe to eat, and coated in delicious milk chocolate. Original Chocolate Chip Cookie Dough Bites is one of eight great flavors, including:
Birthday Cake
Cinnamon Bun
Cookies 'N Cream
Fudge Brownie
Peanut Butter
Red Velvet
S'moresels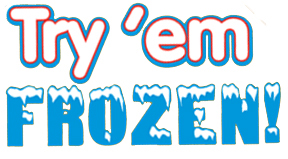 What happens when you eat one pound of raw cookie dough?
Find out!
And a Size For Every Craving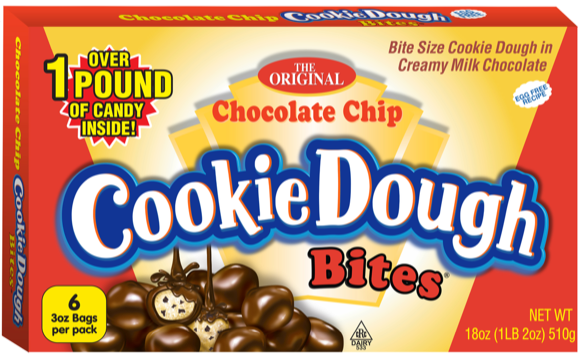 18 oz.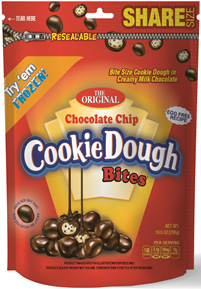 10.5 oz.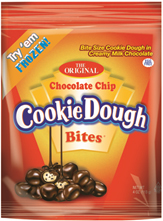 5 oz.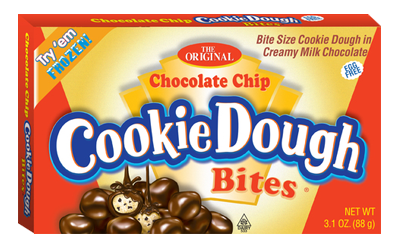 3.1 oz.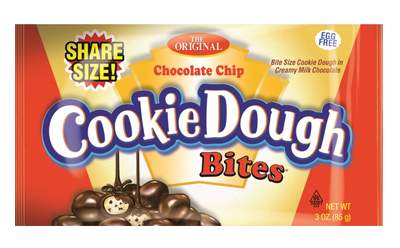 3 oz.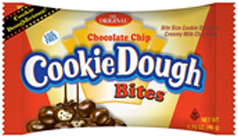 1.75 oz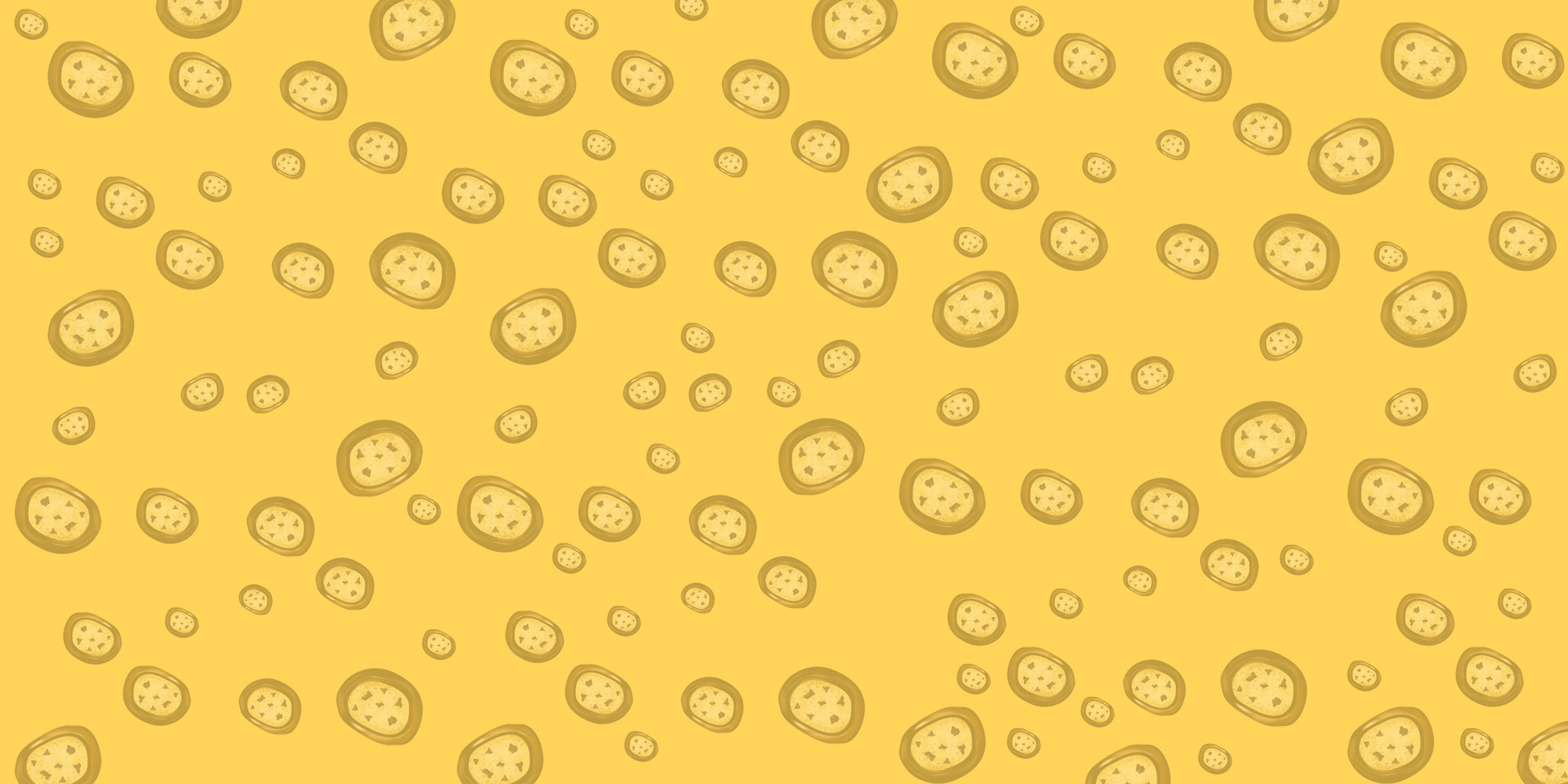 Be sure to check your local stores or online to find our yummiest products yet!